Members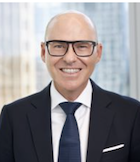 Mr Scott Atkins
Norton Rose Fulbright
Scott Atkins is Norton Rose Fulbright's global chair and head of its Australian risk advisory practice. From 2019-2021, Scott was joint Solicitor Assisting the Inquiry conducted by the Honourable P A Bergin SC into Crown Casino, established by the NSW Independent Liquor and Gaming Authority. Having co-led the NRF legal team for the NSW Casino Inquiry for 18 months, Scott has amassed a deep and unique understanding of the legal and regulatory issues in the casino and gaming industry both locally and globally.
Scott has more than 25 years of industry experience grounded in litigation, investigations and inquiries, governance and compliance. As head of risk advisory, Scott leads, relevantly, our Australian practice in the areas of financial crime, regulatory investigations, corporate governance (including culture, conduct risk and risk management) and strategic crisis response. Scott assists clients to identify critical risk issues and embed best practice governance, culture and accountability standards, internal risk and reporting frameworks and compliance programs which meet continually adjusting, complex regulatory standards and expectations, including in the important emerging areas of money laundering and other financial crime.
Recently, Scott has led the response to a major external AML/CTF compliance audit commenced by AUSTRAC, which has already necessitated (among other remedial actions), reviewing, implementing and validating enhancements to the company's transaction monitoring and management information processes.
---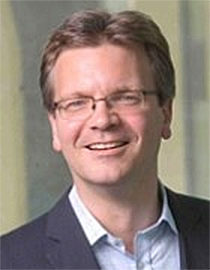 Professor Kenneth Ayotte
University of California, Berkeley
Kenneth Ayotte is the Robert L. Bridges Professor of Law at Berkeley Law, where he teaches corporate finance and bankruptcy law. Professor Ayotte joined Berkeley Law in 2014. From 2007 to 2014, he was a Professor of Law at Northwestern University. From 2002 to 2007, he was an Assistant Professor in the Finance and Economics group at Columbia Business School, where he won the Dean's Award For Teaching Excellence. Ayotte's research interests are in the areas of bankruptcy, corporate finance, and law and economics. His research has been published in peer-reviewed journals, such as Review of Financial Studies and the Journal of Law, Economics and Organization, as well as law reviews, including University of Chicago Law Review and Michigan Law Review. His paper "Bankruptcy or Bailouts?" with David Skeel, analyzing the role of bankruptcy law in financial crises, was chosen as a Top 10 article in corporate and securities law by the Corporate Practice Commentator. Ayotte is currently a member of the Creditors' and Debtors' Rights section of the AALS and an academic task force charged with making recommendations to Congress regarding large corporate bankruptcies.
---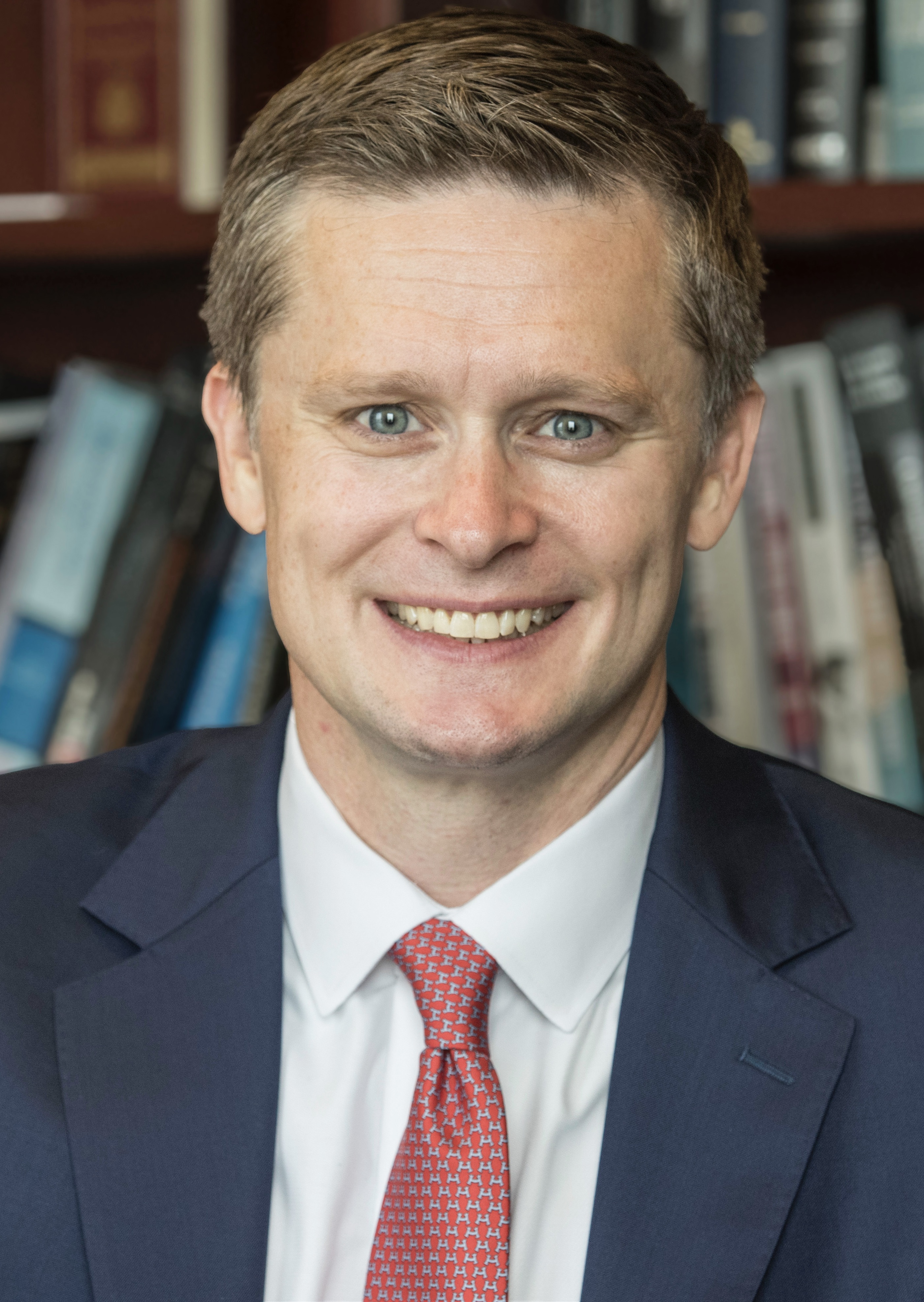 Professor Anthony J. Casey
University of Chicago
Tony Casey is Deputy Dean and the Donald M. Ephraim Professor of Law and Economics at The University of Chicago Law School. He is also the Faculty Director of the law school's Center on Law and Finance. His research examines the intersection of finance and law, with a focus on corporate bankruptcy. He has written about topics including asset valuation, creditor priority, the constitutionality of bankruptcy courts, and intercreditor agreements. His broader projects explore business organization, civil procedure, and complex business disputes.
Before entering academia, Professor Casey was a partner at Kirkland & Ellis LLP. His legal practice focused on corporate bankruptcy, merger litigation, white-collar investigations, and securities litigation.
Professor Casey received his J.D. with High Honors in 2002 from The University of Chicago Law School. After law school, Casey clerked for Chief Judge Joel M. Flaum of the United States Court of Appeals for the Seventh Circuit.
---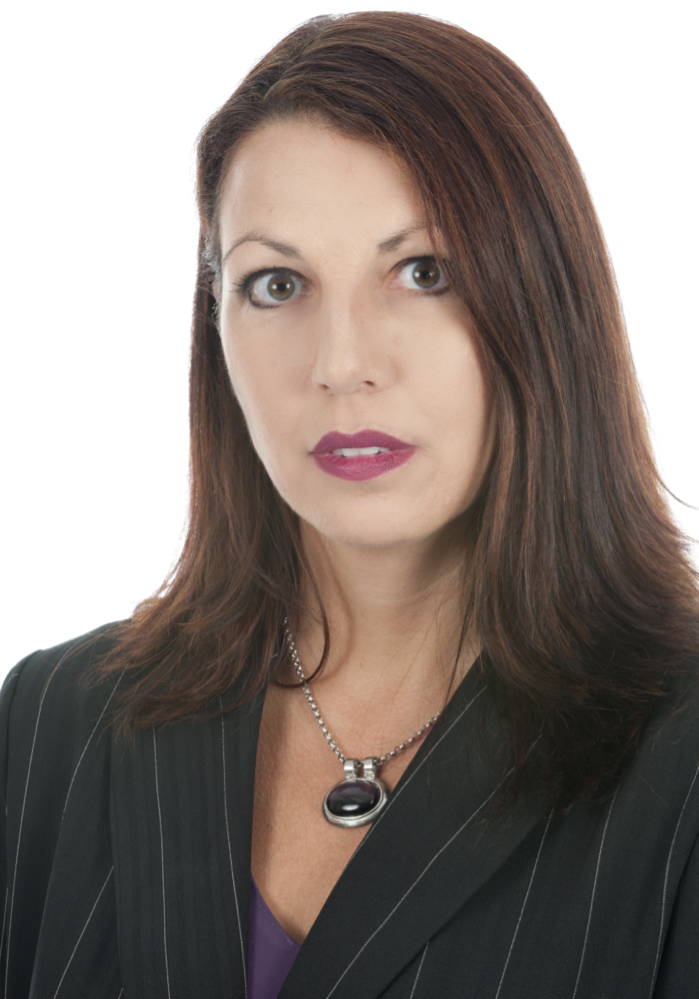 Associate Professor Juanitta Calitz
University of Johannesburg
Juanitta Calitz, LLB LLM LLD (UP) is currently an Associate Professor of Law at the University of Johannesburg (UJ) and Head of the Department of Mercantile Law as well as a member of the UJ Law Dean's Committee. She presents undergraduate, postgraduate and extra-curricular courses in insolvency law as well as business rescue and has presented at national and international conferences. She has written various articles and book chapters on topics related to insolvency law and is a co-author of Mars: The Law of Insolvency in South Africa (10th edition). In her LLD thesis she investigated certain aspects of state regulation and proposed a framework within which the legislator could pursue legal reform based on comprehensive policy objectives. Her research interests include insolvency law and business rescue as well as the impact of Industry 4.0 on Insolvency law. On 1 April 2019, she was appointed chairperson of the INSOL Academic Group and is a member of the INSOL Legislative & Regulatory Steering Committee. She is an honorary member and national council member of the Southern Africa Restructuring & Insolvency Practitioners Association (SARIPA).
---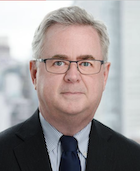 Hon. Robert D. Drain
U.S. Bankruptcy Judge, S.D.N.Y. (ret.); Of Counsel, Skadden Arps Slate Meagher & Flom
Prior to leaving the bench in 2022, Judge Drain oversaw proceedings ranging from large Chapter 11 corporate restructurings and consumer-level bankruptcies to international Chapter 15 matters. He also served as a court-appointed mediator for other judges in numerous cases.
In his current practice, he advises on U.S. and cross-border Chapter 11 and 15 reorganizations, out-of-court restructurings, debtor-in-possession loans, secured financings, distressed M&A and investments in troubled companies, as well as potential examiner or trustee roles and mediations.
Judge Drain is a fellow of the American College of Bankruptcy, a member and former board member of the American Bankruptcy Institute and a former board member and officer of the National Conference of Bankruptcy Judges. For several years, he was chair of the Bankruptcy Judges Advisory Group established by the Administrative Office of the U.S. Courts, and he currently serves on the FDIC's Systemic Resolution Advisory Committee. In addition, he was a founding member and chair of the Judicial Insolvency Network, which developed, among other issuances, guidelines that were adopted by courts in the U.S. and abroad for cooperation and communication in concurrent transnational insolvency cases. He also has annually presided over a mock transnational bankruptcy case for the International Association of Restructuring, Insolvency & Bankruptcy Professionals' (INSOL) training program and is a member of the International Insolvency Institute.
Judge Drain is currently an adjunct professor at Pace University School of Law and a former adjunct professor in St. John's University School of Law's LL.M. in Bankruptcy Program.
Prior to his time on the court, Judge Drain spent nearly 20 years in private practice, including 10 years as a partner in the bankruptcy and restructuring practice of another global law firm.
---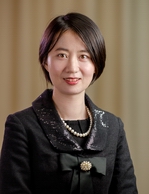 Associate Professor Gao Simin
Tsinghua University
Simin Gao is an associate professor and associate dean at the Law School of Tsinghua University. She received her doctorate degree in law (S.J.D.) from the University of Pennsylvania Law School and was a former Russell Ackoff Fellow (2011–2012) at Penn's Wharton School of Business. She brings interdisciplinary perspective to a wide range of emerging issues that encompass bankruptcy law, corporation Law, financial law, law and economic and comparative law. She have authored several publications on Bankruptcy Law , financial law and regulation which appeared on law journals in the U.S. and EU, like American Bankruptcy Law Journal, European Business Organization Law Review, American Business Law Journal, Texas International Law Review, Banking law Journal, Manchester Journal of International Economic Law, and International Corporate Rescue. She was the only winner majoring in social science to receive the Extraordinary Excellent Prize of Chinese Government Award for Outstanding Self-financing Student Abroad in 2012. She received the Peking Excellent Junior Scholar grant and several start-up grants from Department of Justice, Department of Education and Tsinghua University. She serves as the editor or peer reviewer for Chinese and U.S. leading law journals.
---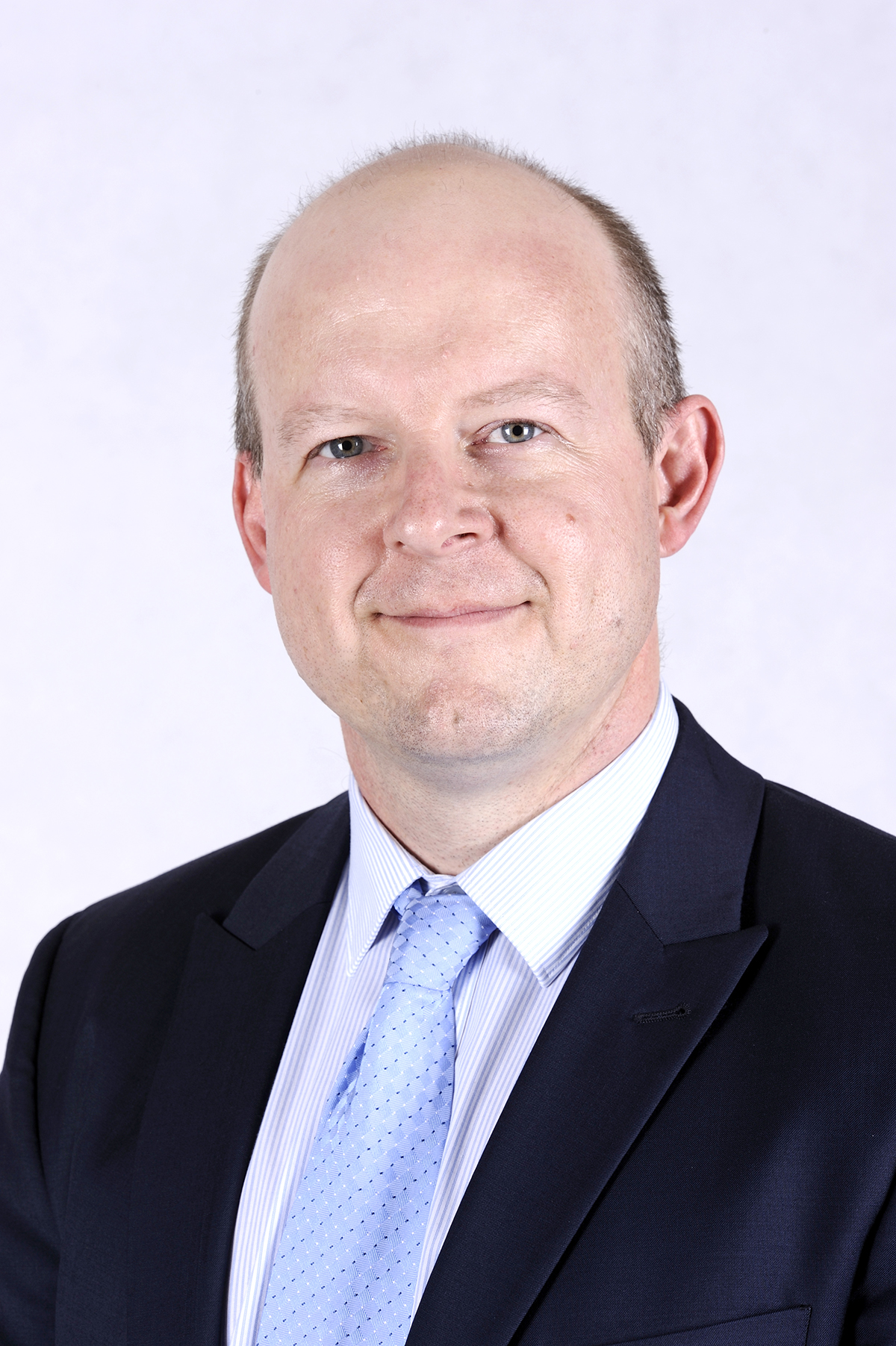 Professor Jason Harris
University of Sydney
Jason is Professor of Corporate Law at the University of Sydney Law School where he teaches and researches in the areas of Corporate Law, Insolvency Law, Commercial Law and Contracts. Jason's research is focused on the public and private regulation of financially distressed companies, including debt restructuring, voluntary administration, corporate governance and directors' duties during financial distress and the regulation of corporate groups. Jason has published widely in these areas with 13 books and over 90 papers in scholarly and professional journals. Jason's research is frequently cited in Australian courts, including the High Court of Australia as well as in Commonwealth parliamentary committees and by academic works in Australia and internationally. Jason is an active participant in law reform initiatives through his policy work with the Governance Institute of Australia, the Australian Institute of Company Directors and the Corporations and Insolvency Committees of the Law Council of Australia. Jason is a former President of the Corporate Law Teachers' Association and a former chair of the academic committee of the Banking and Financial Services Law Association. Jason has previously held academic positions at UNSW, the ANU and UTS and has held visiting positions in Canada, England and the United States.
---
Professor Gerard McCormack
University of Leeds
Gerard McCormack is Professor of International Business Law at the University of Leeds (UK). He previously was a Professor of Law at the University of Manchester as well as Professor of Law and Dean of the School of Law at the University of Essex. His primary areas of teaching and research include corporate and commercial law, with particular emphasis on corporate insolvency law and the interaction of law and business. He has held visiting positions in Singapore (National University and Singapore Management University) and Germany (Centre for European Law & Politics, University of Bremen). He leads a research team at the University of Leeds that looks at how to boost growth through strengthening investor and creditor protection in China, and what China can learn from the UK experience. The project is funded by the UK's Economic and Social Research Council (ESRC) and equivalent body in China. He has been lead investigator on two large European Commission funded project involving research collaborators in many different jurisdictions that have investigated (i) the reform and harmonization of substantive business restructuring and insolvency laws across the European Union Member States and (ii) security rights and the European Insolvency Regulation. He has published extensively in the field of insolvency and commercial law. His publications include "Corporate Rescue Law – An Anglo-American Perspective" (Edward Elgar Publishing, 2008); "Secured Credit under English and American Law" (Cambridge University Press, 2004); "Universalism in insolvency proceedings and the common law" (2012) 32 Oxford Journal of Legal Studies 325; "COMI and comity in UK and US insolvency law" (2012) 128 Law Quarterly Review 140, "Jurisdictional Competition and Forum Shopping in Insolvency Proceedings" (2009) 68 Cambridge Law Journal 169; "European Insolvency Law: Reform and Harmonization" (G McCormack with Andrew Keay and Sarah Brown, Edward Elgar, 2017); and "Transplanting Chapter 11 of the US Bankruptcy Code into Singapore's restructuring and insolvency laws: opportunities and challenges" (with Wai Yee Wan), published in the Journal of Corporate Law Studies.
---
Mr Andres F. Martinez
The World Bank
Andrés F. Martinez is a senior financial sector specialist for the World Bank Group's Finance, Competitiveness and Innovation Global Practice. Since 2011 Andres has been advising several countries on debt-resolution reform, including on insolvency systems and debt recovery in Eastern Europe and Central Asia, Latin America and the Middle East. In his current position, he leads the dialogue with several governments on technical issues related to debt resolution and insolvency. Andres is a lawyer by training with over 15 years of experience and a Magister in corporate law. He joined the World Bank Group in 2008 to lead the Insolvency indicator of the World Bank-IFC Doing Business project. Before joining the World Bank Group, Andres worked as senior associate at the restructuring and litigation department of a top Argentine law firm in Buenos Aires for over 6 years, where he advised clients like Citibank, Visa, Unilever and other large domestic and international corporations in secured transactions, debt enforcement, restructurings and liquidations.
---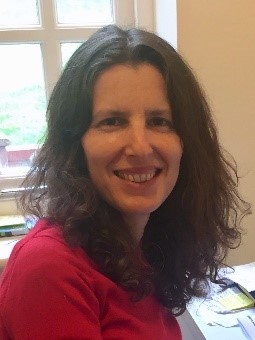 Professor Irit Mevorach
University of Nottingham
Irit Mevorach is a Professor of International Commercial Law and the founder and co-director of the University of Nottingham Commercial Law Centre (http://nottingham.ac.uk/clc). She teaches and researches issues of corporate law, enterprise groups, insolvency, cross-border insolvency and bank resolution. She holds degrees in law from Tel-Aviv University (LLB, 1997, LLM in Commercial Law, 2001) and UCL, London (PhD, 2006). Between 1998-2003, she practiced law at Lipa Meir & Co (Tel-Aviv, Israel) where she led financing and secured transactions, commercial litigation, and advice in corporate restructuring, liquidations and administrations. Since 2006, Professor Mevorach has been acting as an expert adviser to the UK government's delegation to the United Nations Commission on International Trade Law (UNCITRAL) and in 2013-2016 she represented the World Bank at the Commission, in deliberations in the areas of insolvency and cross-border insolvency.
In 2013, Professor Mevorach was appointed Senior Counsel to the World Bank and headed the Bank's Global Initiative on Insolvency and Creditor/Debtor Regimes (2013-2015). In that capacity, she advised governments of some ten countries in Africa, Asia, Europe and the Caribbean on reform of business and personal insolvency and creditor/debtor systems. She also headed the Bank's Global Task Force on Insolvency and Creditor Rights. Professor Mevorach has retained a consultancy with the World Bank and continues to provide training and advice in projects involving emerging markets. Professor Mevorach was elected to the International Insolvency Institute (III) membership in 2012 and is currently the vice chair of the III academic wing. She is also on the Editorial Board of the Global Restructuring Review (GRR) and she is serving as the UK Correspondent, Case Law on UNCITRAL Texts (CLOUT).
Professor Mevorach is the author of Insolvency within Multinational Enterprise Groups (Oxford University Press, 2009) and The Future of Cross-Border Insolvency: Overcoming Biases and Closing Gaps (Oxford University Press, 2018), and the co-author of Micro, Small, and Medium Enterprise Insolvency, a Modular Approach (Oxford University Press, 2018). She has also published numerous articles in the UK, Europe and the USA.
---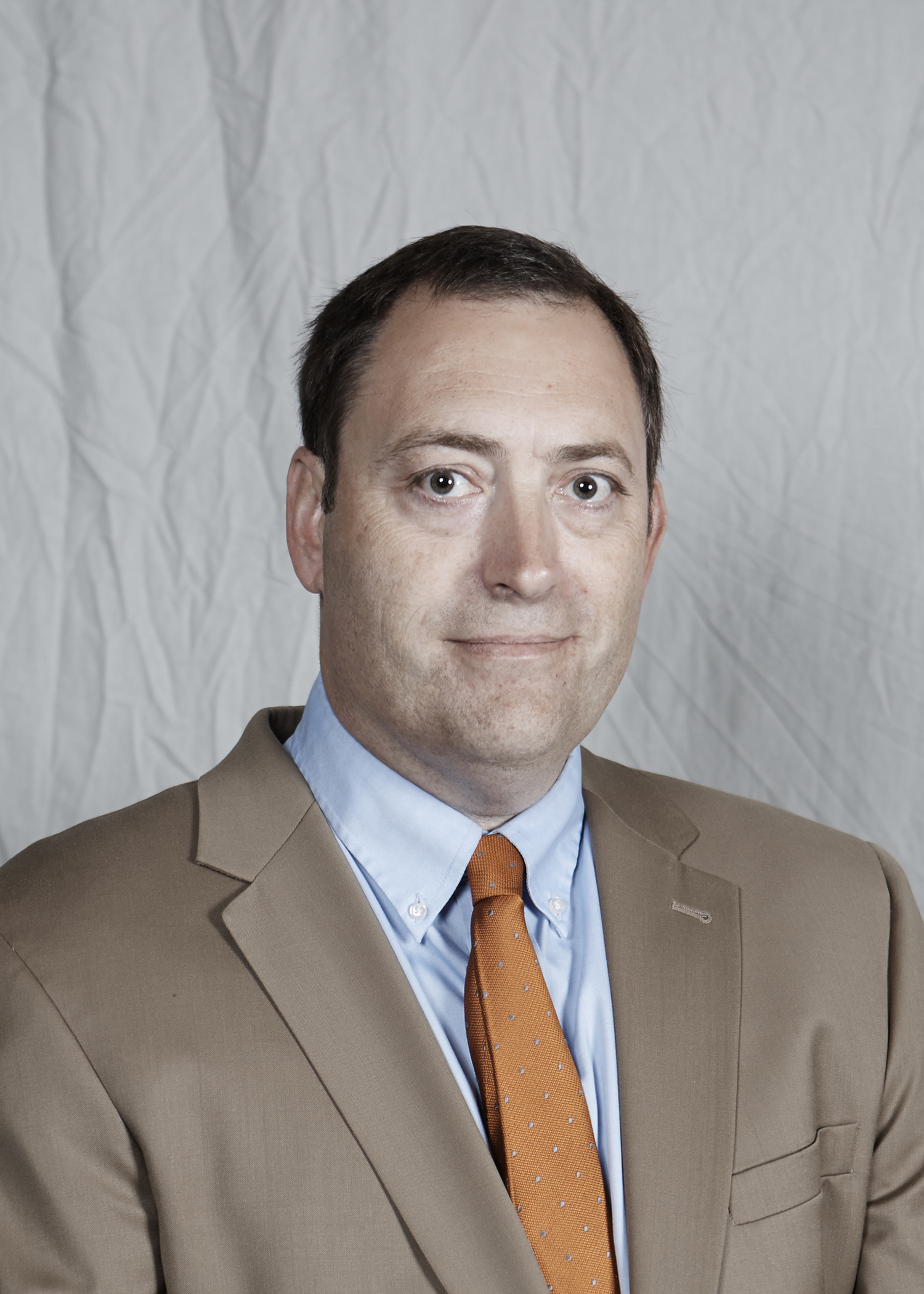 Justice Christopher Scott Sontchi
International Judge, Singapore International Commercial Court
Judge Christopher Sontchi obtained his Bachelor of Arts Phi Beta Kappa with a distinction in political science in 1989 at the University of North Carolina at Chapel Hill. He received his Juris Doctor from The University of Chicago Law School in 1992 and served as a law clerk in the Delaware Supreme Court from 1992 to 1993. He joined the law firm of Ashby & Geddes in 1993 as an attorney and was with the firm until 2006 where he represented nationally based enterprises with diverse interests in reorganisation proceedings filed in Delaware. Judge Sontchi was appointed Judge of the United States Bankruptcy Court, District of Delaware in 2006. He was designated Chief Judge for a three-year term from July 2018 to June 2021.
Judge Sontchi is a frequent speaker both in the United States and abroad on issues relating to corporate reorganisation. He is also a Lecturer in Law at The University of Chicago Law School and teaches corporate bankruptcy to international judges through the auspices of the World Bank and INSOL International (International Association of Restructuring, Insolvency & Bankruptcy Professionals). Judge Sontchi is a member of the International Insolvency Institute, Judicial Insolvency Network, National Conference of Bankruptcy Judges, American Bankruptcy Institute and INSOL International. He has published articles on valuation, asset sales and safe harbours for financial contracts.
---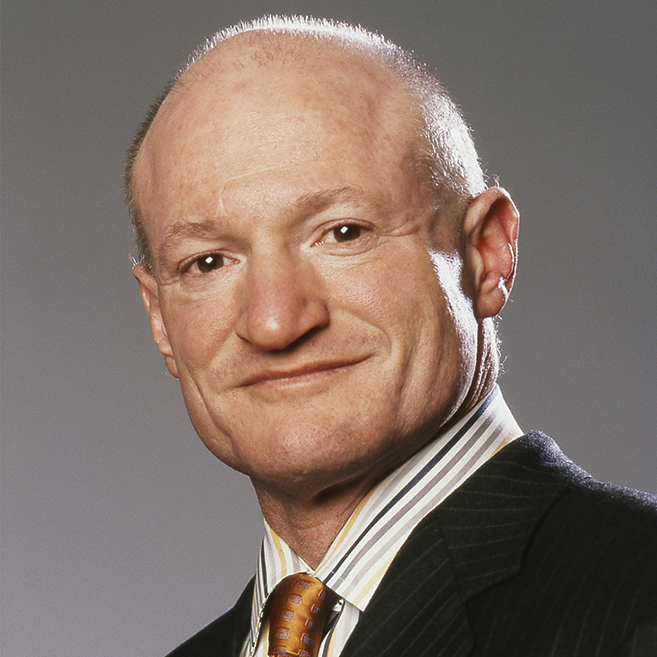 Mr James H.M. Sprayregen, P.C.
Kirkland & Ellis LLP
James H.M. Sprayregen is the founder of Kirkland & Ellis' worldwide Restructuring Group, building the group from inception in 1990 to become the premier restructuring group in the world, and the only such group ranked tier 1 in every major region of the world. He is a partner in the Chicago and New York offices of Kirkland & Ellis. He served on Kirkland's worldwide management committee from 2003–2006 and 2009–2019. He joined Goldman Sachs in 2006 where he was co-head of Goldman Sachs' Restructuring Group and advised clients in restructuring and distressed situations. He rejoined Kirkland three years later.
Described as "a legend in the bankruptcy space" and "one of the United States' most sought-after bankruptcy attorneys," Mr Sprayregen has led some of the most complex Chapter 11 filings in recent history. He has extensive experience representing major U.S. and international companies in restructurings both in and out of court and has handled matters for clients in industries as varied as manufacturing, technology, transportation, energy, media, retail, and real estate. He has extensive experience advising boards of directors, and generally representing debtors and creditors in complex workout, insolvency, restructuring, and bankruptcy planning matters worldwide.
Chambers & Partners has praised Mr Sprayregen for his "outstanding reputation for complex Chapter 11 cases" recently noting he is "a go-to for big issues" and a "bankruptcy guru." In the most recent 2022 edition of Chambers USA, sources described Mr Sprayregen as "a rock star - the Mick Jagger of the bankruptcy bar." Chambers said that clients it spoke to noted that he is "probably the best restructuring lawyer in the world" and is "a luminary in the field" of restructuring and insolvency. Sources have also commented that he is "a premier restructuring expert" and "in a class of his own" with "unbelievable technical capabilities" and "deep experience he can draw upon." He has been praised as a "great clients' lawyer, admired for his unflustered ways" and for his ability "to take extraordinarily complex issues and make them understandable for boards and executive management teams." Prior editions of Chambers guides have described Mr Sprayregen as "a world-class practice leader," "one of the deans of the Bar," and "a restructuring genius and one of the best strategists in the country" noting that clients look to him as someone who is "providing leadership and strategic guidance on the big issues." Sources commended Mr Sprayregen for his "incredible work ethic and skill" and for his ability to "bring a mastery of the law to practical application." Clients are "impressed by his boundless energy to work on issues" and note that Mr Sprayregen is "very good in complicated and difficult situations."
In March 2010, Mr Sprayregen was selected by The National Law Journalas one of "The Decade's Most Influential Lawyers." Mr Sprayregen was named "Global Insolvency & Restructuring Lawyer of the Year" in 2013 by Who's Who Legal Awards, receiving more votes from clients and peers than any other individual worldwide. In October 2013, Mr Sprayregen was inducted into the Turnaround Management Association (TMA) Turnaround, Restructuring, and Distressed Investing Industry Hall of Fame. From 2013-2015, Mr Sprayregen was appointed to serve a two year term as the President of INSOLInternational, the world's leading international insolvency association. Mr Sprayregen is also an Adjunct Full Professor of Finance at The Wharton School of the University of Pennsylvania where he teaches a combined Wharton/Penn Law course on "Corporate Restructuring."
---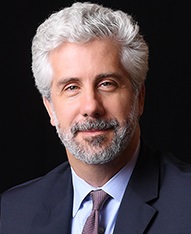 Professor Richard Squire
Fordham University
Richard Squire is Professor of Law at Fordham Law School, where he holds the Alpin J. Cameron Chair in Law. He received his Juris Doctor from Harvard Law School, an MBA from Harvard Business School and a BA from Bowdoin College. Professor Squire publishes primarily on the subjects of corporate law and corporate bankruptcy. His research has been published by some of the world´s law journals, including the Columbia Law Review, the Yale Law Journal, the Journal of Law and Economics, and the Harvard Law Review. Some of his papers have been named "Top 10 best corporate and securities articles" in the United States by the Corporate Practice Commentator. Professor Squire has also published a leading textbook on corporate bankruptcy and financial reorganization, and he has contributed as an author to many edited books on corporate and bankruptcy law, including the Research Handbook on Corporate Bankruptcy Law and the Oxford Handbook on Corporate Law and Governance. He has twice been elected Fordham Law School's Teacher of the Year. He previously taught at Harvard College, where he won the Allyn Young Award for excellence in teaching principles of economics. From 2001 to 2002 he clerked for Judge Robert D. Sack on the U.S. Court of Appeals for the Second Circuit, and between 2002 and 2005 he was an associate with Wachtell, Lipton, Rosen and Katz in New York City. He has been the Karl W. Leo Visiting Professor of Business Law at Duke Law School, the Joseph F. Cunningham Visiting Professor of Commercial and Insurance Law at Columbia Law School, and the Florence Rogatz Visiting Professor of Law at Yale Law School.
---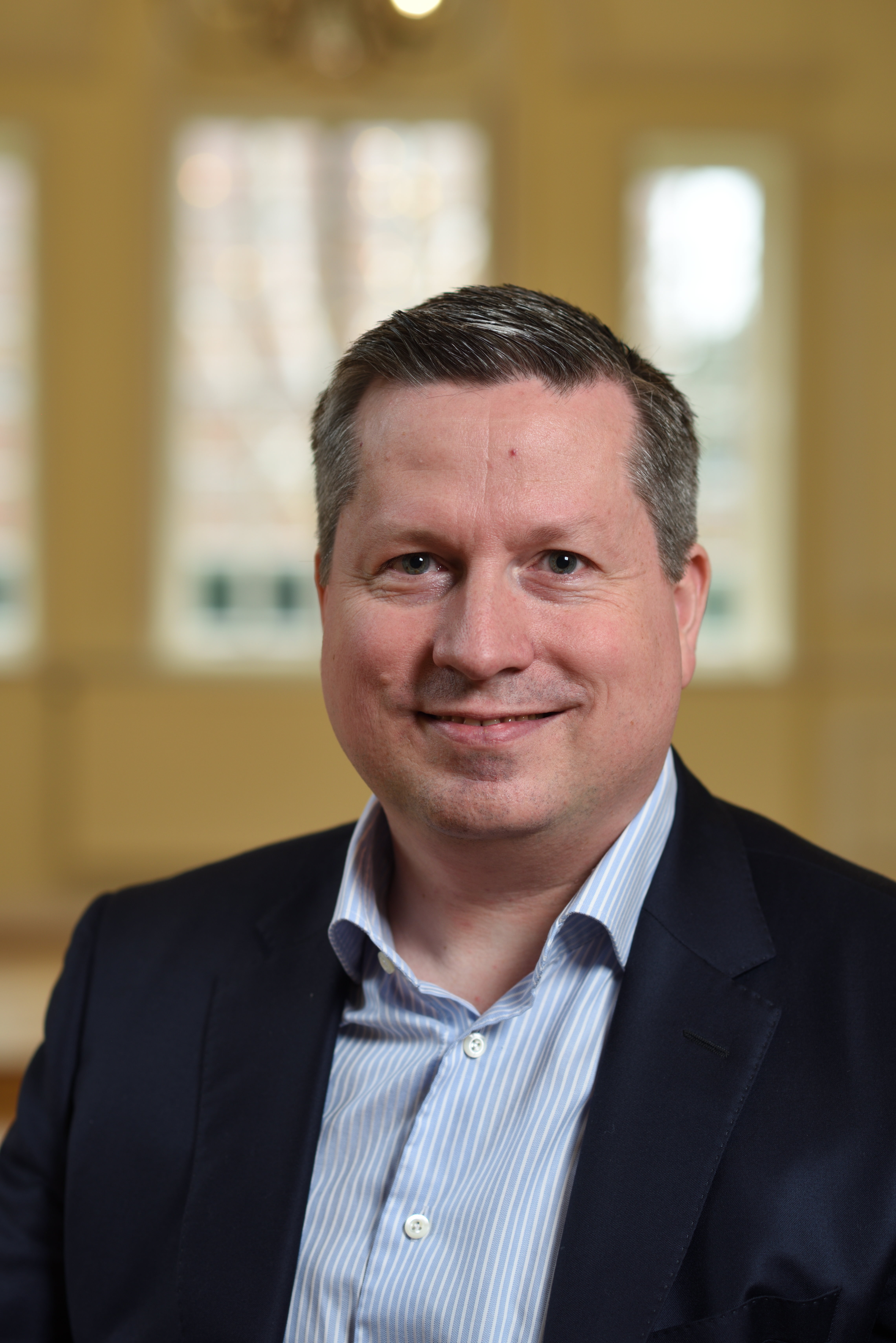 Dr Felix Steffek
University of Cambridge
Felix Steffek is Associate Professor at the Faculty of Law of the University of Cambridge and Director of Studies at Newnham College. He serves as Co-Director of the Centre for Corporate and Commercial Law (3CL) and Director of International Strategy and Partnerships. He has been awarded a JM Keynes Fellowship in Financial Economics by the University of Cambridge. He is a Visiting Professor at Notre Dame University. His research interests cover dispute resolution, corporate law, insolvency law, commercial law and technology & law.
Felix Steffek is a Member of the EU Expert Group on Restructuring and Insolvency Law, the OECD Advisory Panel for Access to Justice and the UNIDROIT Working Group on Effective Enforcement. He serves on the Editorial Board of the Journal of Corporate Law Studies, the Cambridge Yearbook of European Legal Studies and other academic journals. He is the principal investigator of a research project on artificial intelligence and law funded by the Nuffield Foundation.
He has acted as policy advisor and expert for the European Commission, the European Parliament, the World Bank, the OECD, UNIDROIT, the Financial Stability Board, the EBRD, national governments, courts, parliaments and LawTech start-ups. He received his education at Cambridge (LLM), Heidelberg (PhD, undergraduate) and Hamburg (Habilitation, court clerkship).
---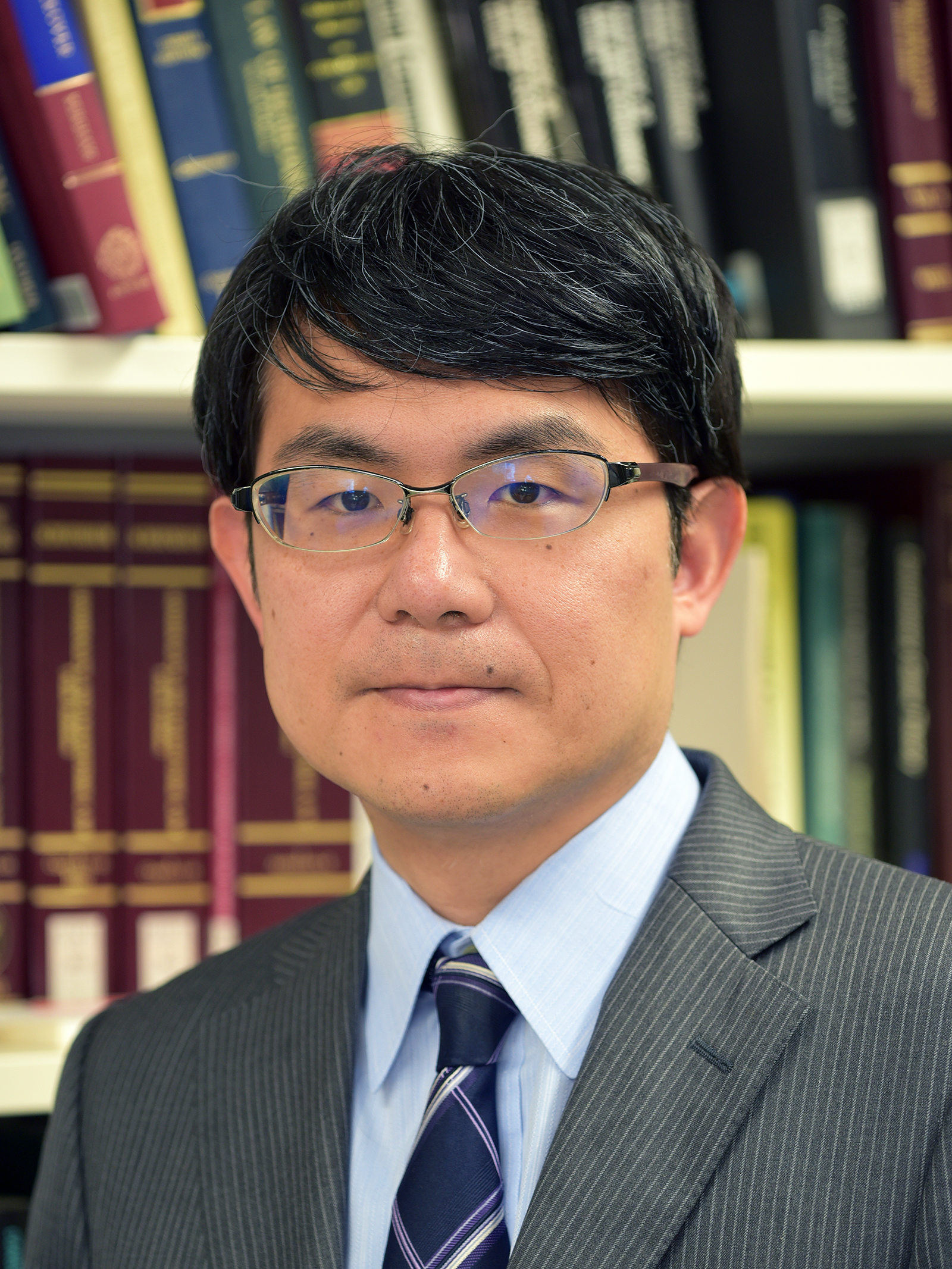 Professor Wataru Tanaka
The University of Tokyo
Wataru Tanaka is Professor of Law at the University of Tokyo's Institute of Social Science. He received his LLB and PhD in Law from The University of Tokyo, and he has been a Visiting Scholar at several institutions, including the University of Chicago and Yale Law School. He previously served as Research Fellow at The University of Tokyo Graduate Schools for Law and Politics and Assistant Professor of Law at Seikei University. He publishes extensively in the field of corporate law, insolvency law, and commercial law.
---
Associate Professor Winifred Tarinyeba-Kiryabwire
Makerere University, Uganda
Winifred Tarinyeba Kiryabwire is an Associate Professor of Law at the School of Law at Makerere University, Uganda where she teaches Corporate Finance Law, Corporate Governance, Law of Banking and Law of Business Associations. She has published in the fields of company law, corporate governance, ethics and micro credit.
She is a visiting Professor at Strathmore Law School in Kenya and was previously a visiting senior academic at the Centre for Commercial Law, Harris Manchester College, Oxford University and Visiting Research Fellow at Cambridge University. She has advised on company law and insolvency law reforms in Uganda and in particular the development of cross border insolvency regulatory frameworks and regulation of insolvency practitioners.
She is a member of INSOL International where she serves as co-chair of the recently established African Advisory Council. She is also a member of the International Insolvency Institute where she serves as member of the board and co-vice chair of the academic committee. She is also a member of the Ideation Council of the Insolvency Law Academy of India.
---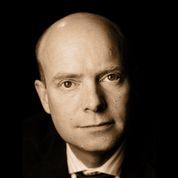 Professor Michael Veder
Radboud University
Michael Veder is professor of insolvency law at the Radboud Business Law Institute, vice-dean of research of the Faculty of Law of Radboud University and adviser at the Amsterdam based law firm RESOR. Michael is admitted to the bar in the Netherlands. He specialises in (international) insolvency law and secured transactions. He holds a doctorate in law from Radboud University. He is a member of the European Commission Group of Experts on Restructuring and Insolvency Law and was a member of the European Commission Expert Group on cross-border insolvency. He chairs the Dutch Insolvency Law Commission (Commissie Insolventierecht) that advises the Dutch government and parliament on matters relating to insolvency and restructuring. He is fellow of the Dutch Insolvency Practitioners Association (Vereniging Insolventierecht Advocaten (INSOLAD)), member and former chair of the Netherlands Association of Comparative and International Insolvency Law, member of INSOL Europe, for which he was a member of its Council and chair of its Academic Forum, and member of INSOL International, for which he is a member of its Academics' Steering Committee. Michael regularly publishes, lectures and advises on (international and comparative aspects of) property law, secured transactions, insolvency and restructuring (and related disputes) and frequently speaks at conferences in the Netherlands and abroad. He is course leader of the Global Insolvency Practice Course for the Fellowship of INSOL International. Michael advises the International Monetary Fund and the World Bank on insolvency and restructuring issues.
---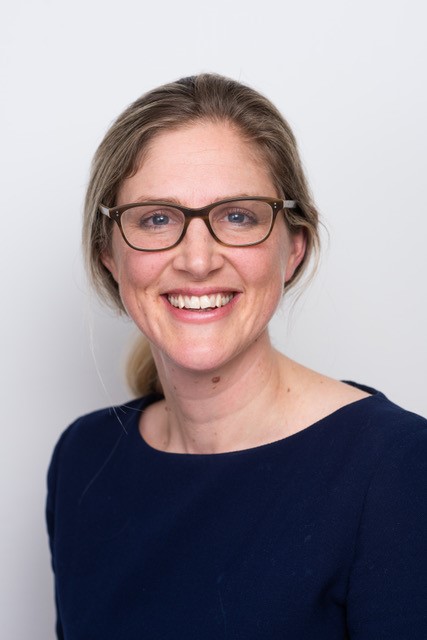 Professor Kristin van Zwieten
University of Oxford
Kristin van Zwieten is the Clifford Chance Professor of Law and Finance at the University of Oxford and the Gullifer Fellow at Harris Manchester College. She is Director of the Commercial Law Centre at Harris Manchester College, a Research Member of the European Corporate Governance Institute, and a co-founder and editor of the Oxford Business Law Blog. Prior to taking up her post at Oxford, Kristin was the John Collier Fellow in Law at Trinity Hall, Cambridge.
Kristin's research interests are broadly in law and finance and law and development. She has a particular specialism in corporate insolvency law, and her published works in this area include Goode on Principles of Corporate Insolvency Law (5th ed, 2018) and Commentary on the European Insolvency Regulation (with Prof Dr Reinhard Bork and others, OUP, 2016). She acts as a consultant to the World Bank in relation to insolvency related law reform, and in this and other capacities has been involved in various insolvency law reform projects in emerging markets. She has a particular interest in Indian law, having completed a doctorate (in the Oxford Law Faculty) on the subject of Indian corporate insolvency law. Kristin previously qualified as a lawyer in an Australian corporate law firm.