Chair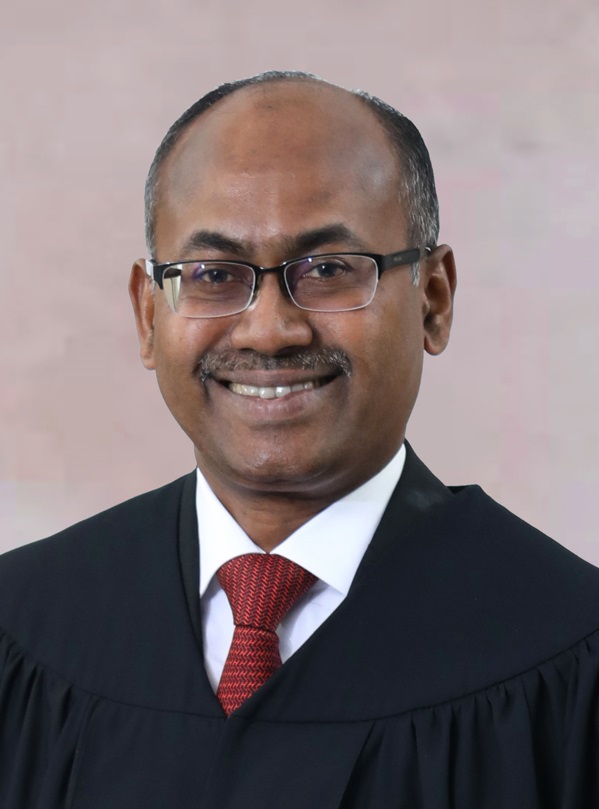 The Honourable Justice Kannan Ramesh
Supreme Court of Singapore
Justice Kannan Ramesh was appointed Judicial Commissioner in May 2015, Judge of the High Court in April 2017 and Judge of the Appellate Division in November 2022. He was also appointed as a Judicial Commissioner of the Supreme Court of Brunei Darussalam on a part-time basis on 7 October 2019 where he hears both commercial and civil cases.
He received his Bachelor of Laws (Honours) degree from the National University of Singapore in 1990. He was then admitted as an Advocate and Solicitor in Singapore in 1991, and appointed Senior Counsel in 2012.
Before his appointment as Judicial Commissioner, Justice Ramesh was Managing Partner of Messrs Tan Kok Quan Partnership from 2008, where he specialised in dispute resolution, insolvency and restructuring, and international arbitration.
He was also appointed as Board Member of the Singapore Aerospace Manufacturing Pte Ltd and M1 Limited. In the former, he had an added role as Executive Committee Member, while in the latter, he was Chairman of M1's Risk Committee, as well as a Member of their Nominating and Audit Committees.
He is a member of Singapore Academy of Law's Law Reform Committee, and Vice President of New York's International Insolvency Institute (III) Executive Committee and part of III's Arbitration and Conciliation working group. He was instrumental in establishing the Judicial Insolvency Network (JIN) which issued in October 2016, guidelines for court-to-court communications and cooperation in cross-border insolvencies.
Justice Ramesh wrote Getting the Deal Through – Restructuring and Insolvency in 51 Jurisdictions Worldwide in 2010. He also authored the Singapore Chapter of the World Bank publication, Doing Business – Closing a Business Survey, published in 2009, 2010 and 2011.
---
Vice-Chair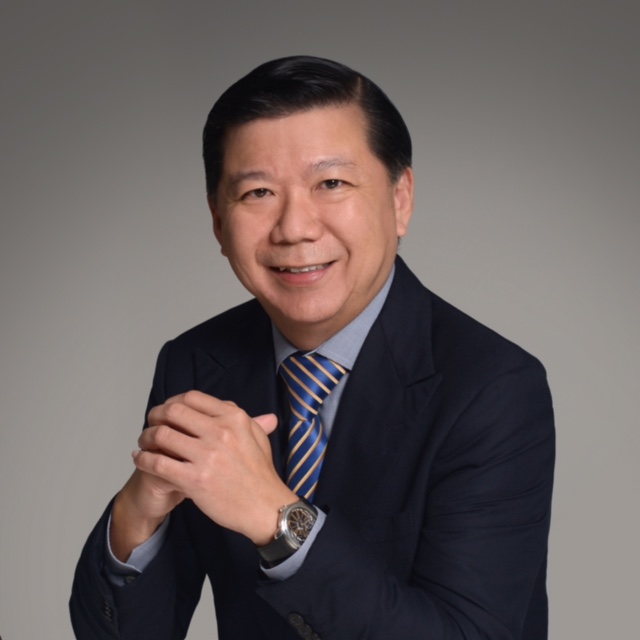 Mr Patrick Ang
Rajah & Tann
Patrick Ang is the Managing Partner of Rajah & Tann Singapore and the Vice Chair of Rajah & Tann Asia.
Patrick has almost three decades of experience handling both contentious and non-contentious matters. His areas of expertise include corporate restructuring and insolvency, acting for financial institutions and companies in high-profile landmark cases including Hin Leong Group, H&C S Holdings, Nortel Networks, Lehman Brothers and Swiber.
Patrick is a Fellow at the prestigious American College of Bankruptcy. He is a member of the Ethics Committee at the Institute of Singapore Chartered Accountants and up until recently, a member of the Disciplinary Committee at CPA Australia (Singapore). He is also a Fellow of the Singapore Institute of Directors and currently, an Independent Director of Tiong Seng Group as well as Singapore Deposit Insurance Corporation.
Patrick is highly regarded as a market-leading lawyer worldwide, having been named in prominent legal directories like Chambers Global / Asia-Pacific, IFLR1000 and The Legal 500 Asia-Pacific. He is also the only Singaporean recognised in the Who's Who Legal Thought Leaders Global Elite 2020 list for Restructuring & Insolvency.
---
Members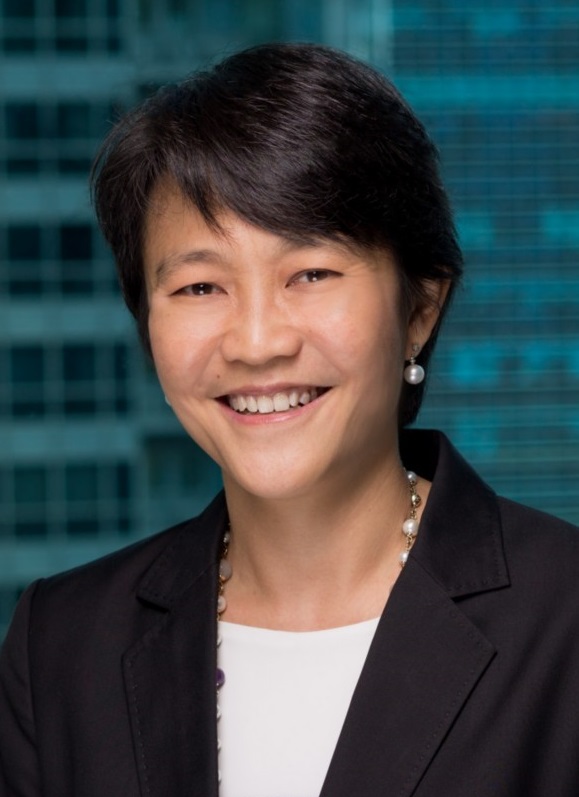 Ms Angela Ee
Ernst & Young
Angela leads EY's Turnaround and Restructuring Strategy practice in ASEAN. She has extensive restructuring and insolvency experience across various sectors particularly Oil & Gas and Real Estate and Construction, advising companies in distress situations, including advising directors on their duties and options prior to insolvency, developing consensual debt restructuring plans and schemes of arrangement, winding down of businesses, divestment of distressed assets, and taking on appointments as insolvency practitioner when appropriate. As a CMS licensed representative, she specializes in restructuring/Judicial Management of listed companies.
In addition to her leadership role at EY, Angela is a director and Fellow of the Insolvency Practitioners Association of Singapore (IPAS), the chairperson of the Insolvency and Restructuring Practitioners Committee (IRPC), a subcommittee of the Institute of Singapore Chartered Accountants (ISCA) and on Singapore Mediation Centre's panel of Associate Mediators.
---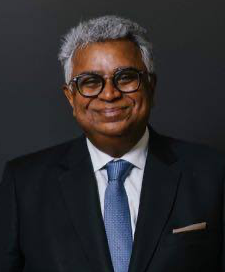 Mr Ashok Kumar
BlackOak LLC
Ashok Kumar has more than 25 years of experience in legal practice. His core practice area is in Corporate Restructuring and Insolvency and he leads the practice at BlackOak LLC, which is an independent boutique special situations legal firm in Singapore. Handling both the contentious and non-contentious aspects of this practice, Ashok acts for companies, creditors, financial institutions, banks and insolvency professionals, providing advice on solutions when companies are in a distress or near distress situation. BlackOak has acted for parties in many high-profile deals, such as Hyflux, Bakrieland Development, Duniatex, Agritrade, Miclyn Offshore, Jurong Aromatics Corporation, Trikomsel, Bumi Resources, Vanguard Energy, Berau Coal and Suntech Power. Ashok is a member of the Law Reform Committee of the Singapore Academy of Law ('SAL') and chairs the SAL Sub-Committee on Bond Restructuring and Litigation Funding in Insolvency Cases. He is also a Board member of the Insolvency Practitioners Association of Singapore and an Adjunct Lecturer at the Singapore Management University. He sits on various other committees and has released various publications related to his core practice area. Ashok has been noted as a leading lawyer in numerous publications including Chambers Global, Chambers Asia, IFLR1000, Asia Pacific Legal 500, Who's Who Legal, PLC Which Lawyer Yearbook, Asia Law and Best Lawyers International, in this practice area.
---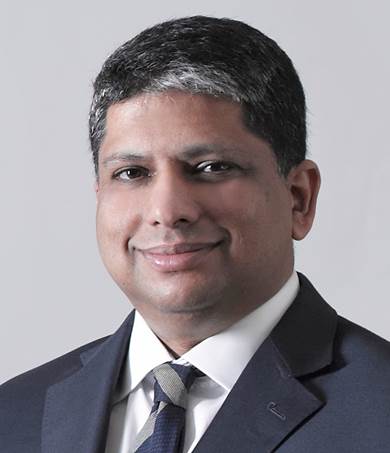 Mr Sushil Nair
Drew & Napier
Named Singapore's Restructuring Lawyer of the Year for 2019 by Best Lawyers, Sushil is the Deputy Chief Executive Officer of Drew & Napier and also heads up its Corporate Restructuring & Workout practice group. Sushil has been in practice for some 30 years, with the majority of that time focused on restructuring. Sushil's practice is focused on the Asia Pacific region, with much of it revolving around Indonesia and China, where he has been involved in some of the largest restructuring exercises in Asia.
Sushil chairs the Insolvency Sub-Committee of the Law Society of Singapore and is a member of the Insolvency Law Review Committee set up by Singapore's Minister for Law, which recommended substantial changes to Singapore's insolvency laws. He is also a member of the Committee to Strengthen Singapore as an International Centre for Debt Restructuring, also set up by the Ministry of Law.
---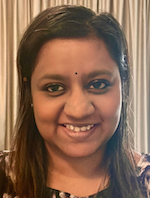 Ms Sarala Subramaniam
Director-General (International & Advisory)
Ministry of Law
Sarala is a seasoned legal and policy advisor with a particular focus on international law. She was previously in the Attorney-General's Chambers, Singapore, where she advised on a wide range of international law issues, including law of the sea, aviation law, international economic law and human rights. She currently oversees both the International Legal Division, which promotes and protects Singapore's public and private international law policy interests, and the Policy Advisory Division, which provides legal expertise and support to policy divisions within the Ministry covering a broad range of legislation, policy and law reform.
Sarala supervises and provides strategic direction to a team of officers in formulating policy in key focus areas, including the regulation and development of the legal industry, land, intellectual property and community legal services (including insolvency and legal aid), and initiating and driving law reform in these areas. She leads the team in spearheading legal policy development, including restructuring hub, promotion of Singapore law, and litigation funding. Sarala was admitted as an Advocate and Solicitor in Singapore and practised as a commercial litigation lawyer in Singapore before she joined the Singapore Legal Service.
---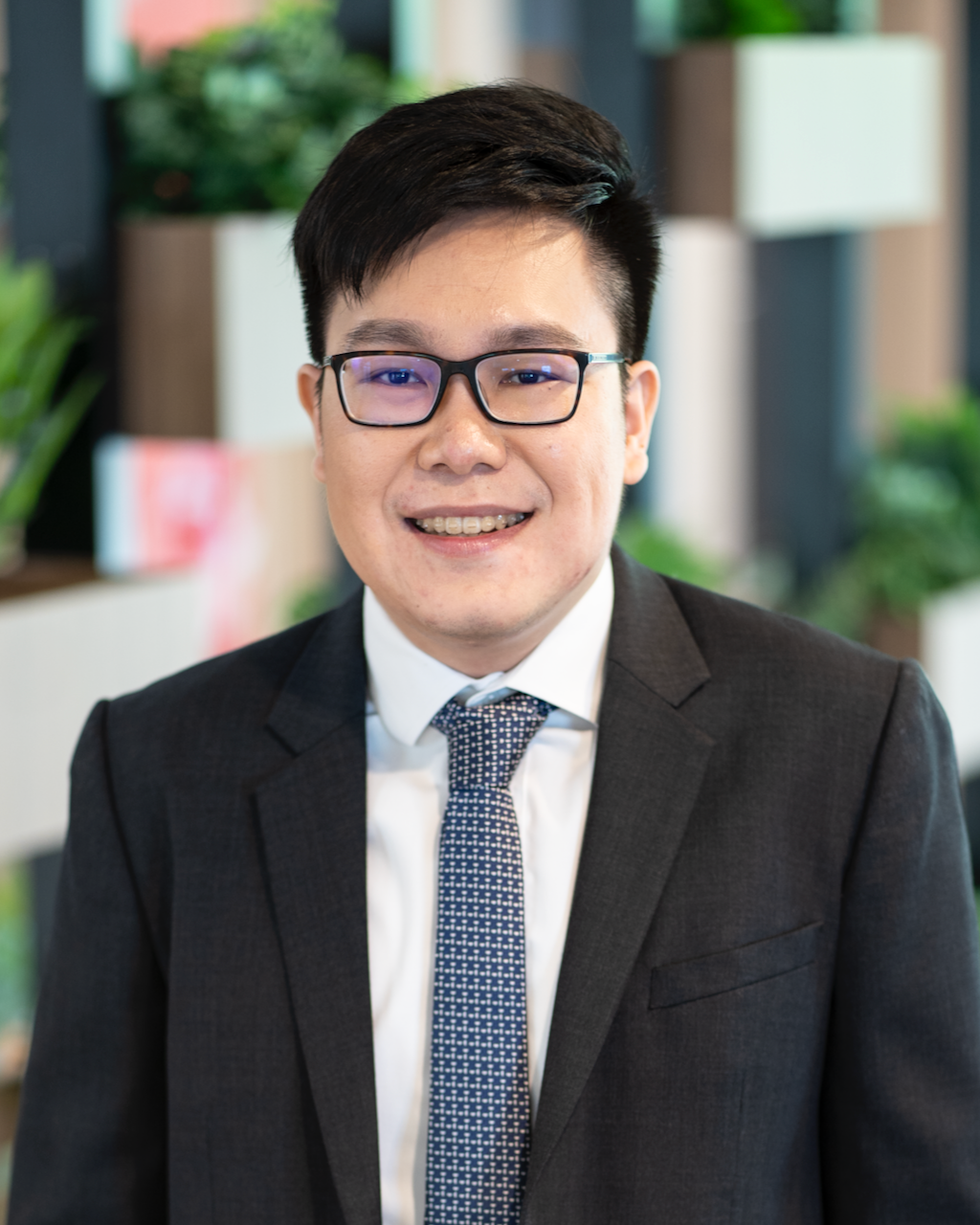 Mr Harold Foo (alternate member to Ms Sarala Subramaniam)
Deputy Director (Policy Advisory)
Ministry of Law
Harold Foo is a Deputy Director in the Policy Advisory Division and the Counsel for Parliamentary Affairs, at the Ministry of Law. He has been closely involved in insolvency policy development and legislative reform, including the Companies (Amendment) Act 2017 and the Insolvency, Restructuring and Dissolution Act 2018. Internationally, since 2019, he has been the Chair of UNCITRAL Working Group V (Insolvency Law).

Harold is a member of the International Insolvency Institute's NextGen Leadership Programme, and is a facilitator for the insolvency law course for the Singapore Bar Examinations. He also co-authored a book on corporate insolvency titled Annotated Guide to the Singapore Insolvency Legislation—Corporate Insolvency. Prior to joining the Singapore Legal Service, Harold was part of an insolvency team at one of Singapore's largest law firms.
---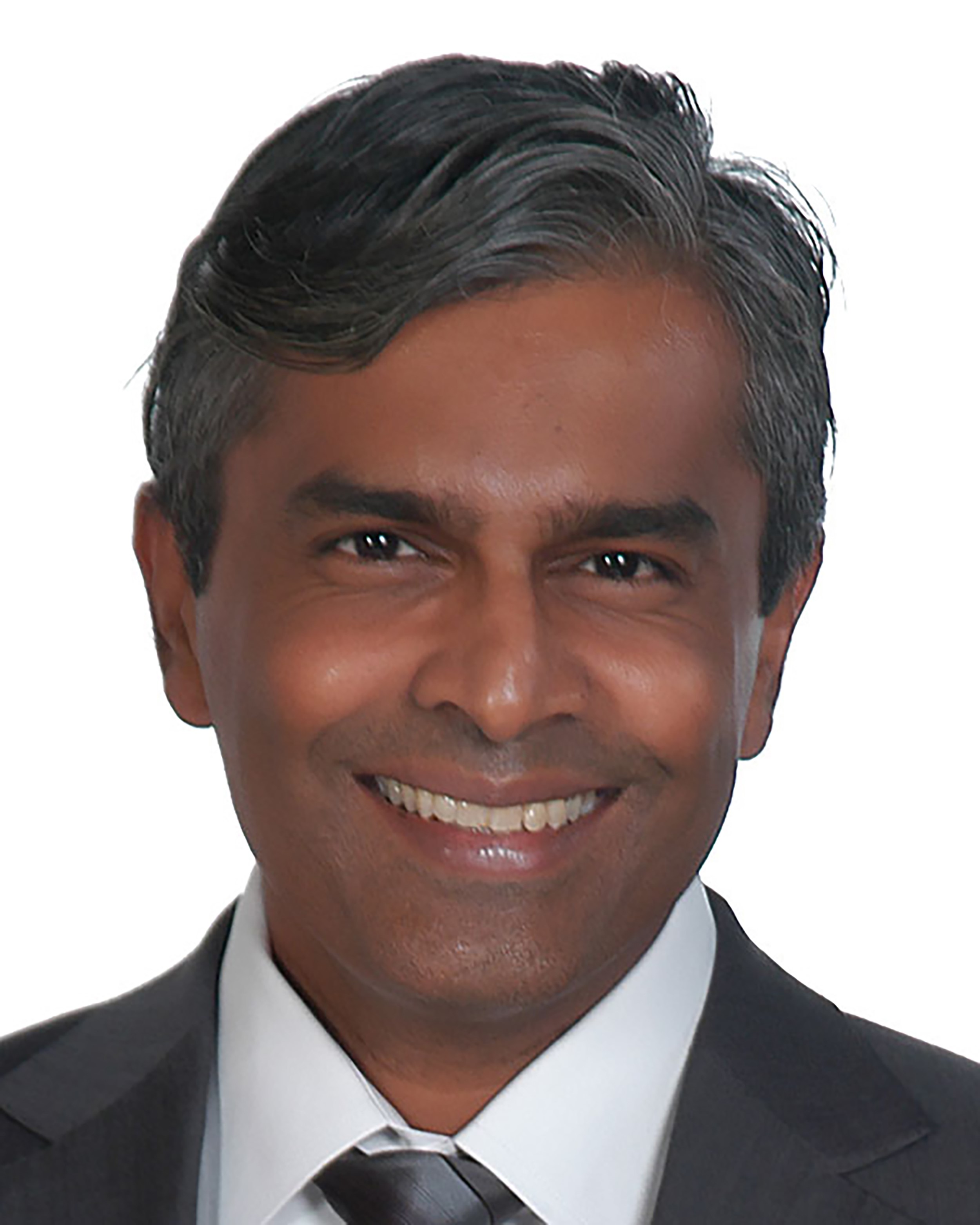 Mr Nandakumar Ponniya
Baker McKenzie
Nandakumar (Kumar) Ponniya heads the Dispute Resolution Practice of Baker McKenzie in the Asia Pacific.
He is widely acclaimed in international arbitration and cross-border litigation, with particular expertise in the areas of construction, technology and energy. His practice includes dealing with disputes arising from corporate and commercial matters, and managing multi-jurisdictional restructuring and insolvency. With over 20 years' experience, Kumar has handled disputes and matters across various industry sectors and jurisdictions, serving clients in Asia and beyond. He is qualified to practice in Singapore, England & Wales and New York; and is also a Fellow of the Chartered Institute of Arbitrators.
Kumar has been recognized as a "go to litigator ... who takes a strategic and innovative approach to managing disputes" (Legal 500) and for being "sensitive to commercial realities" (Chambers Asia Pacific) and providing "practical, on the ground advice that clients need" (Legal 500). Further, he has been described by clients as being "intellectually sharp, well connected and street smart" (Legal 500) with a "keen eye for detail and a relentless quest for excellence" (Legal 500).
On the restructuring front, he is well-versed in the mechanics of corporate restructuring and has a keen understanding of insolvency regimes across the region. He has significant experience with several large and complex restructuring deals relating to major projects in Singapore and the region, as well as the distressed debt restructuring of many large corporations in Asia in sectors such as energy, aviation, hospitality and infrastructure.
---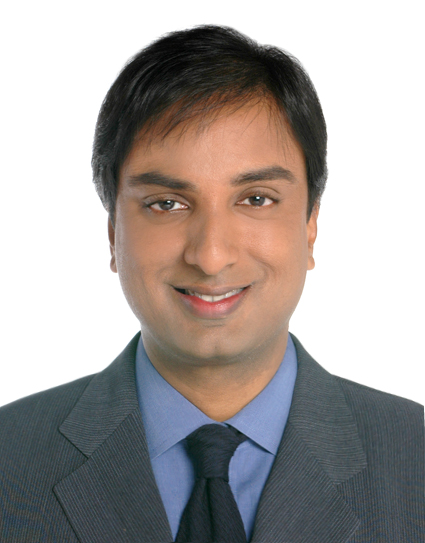 Mr Manoj Pillay Sandrasegara
WongPartnership
Manoj Pillay Sandrasegara leads WongPartnership's cross-border restructuring practice in Asia. He has extensive experience in complex cross-border debt restructurings acting for borrowers, court-appointed administrators and special situation investors. He is a recognised Tier 1 Restructuring and Insolvency practitioner in major publications and was recently placed as one of only two legal practitioners in Singapore in the 2021 edition of Who's Who Legal: Thought Leaders - Global Elite.
Manoj is both the Vice Chairman of the Insolvency Practitioner's Association of Singapore and the Law Society of Singapore's insolvency practice committee; and an elected member of the International Insolvency Institute. He was recently appointed by the Ministry of Law to the Committee to establish Singapore as a debt restructuring centre in Asia. He is a regular speaker on the international circuit on cross-border restructurings.
---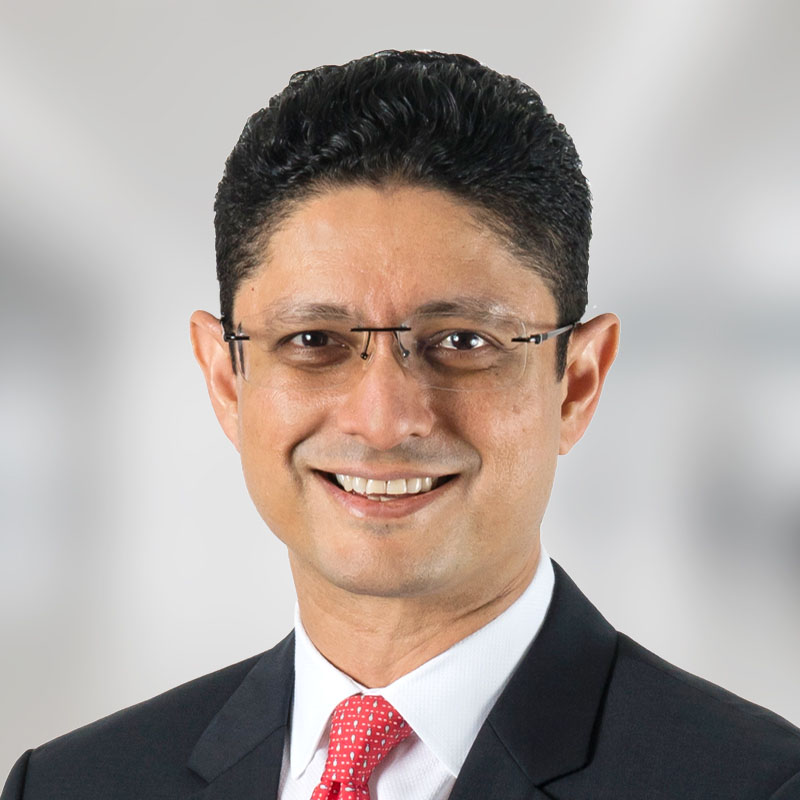 Mr Nish Shetty
Clifford Chance, Singapore
Nish Shetty leads the Litigation & Dispute Resolution practice at Clifford Chance for the Asia-Pacific. He also co-leads its Singapore Restructuring and Insolvency team. He has worked on most of the largest and most high-profile insolvency cases in Singapore and the region in the last 26 years, including Barings, Amcol, lP & Paper, Econ Corp, Drydocks World, TT International, OW Bunker Far East (Singapore), Pacific Andes and Noble. These cases represent in many instances the locus classicus for many aspects of insolvency law in Singapore.
Nish sits as a Board Member of the Insolvency Practitioners Association of Singapore (IPAS), the governing body for Insolvency practitioners in Singapore and was previously the Vice President of the Insolvency Practice Committee of the Law Society of Singapore.
---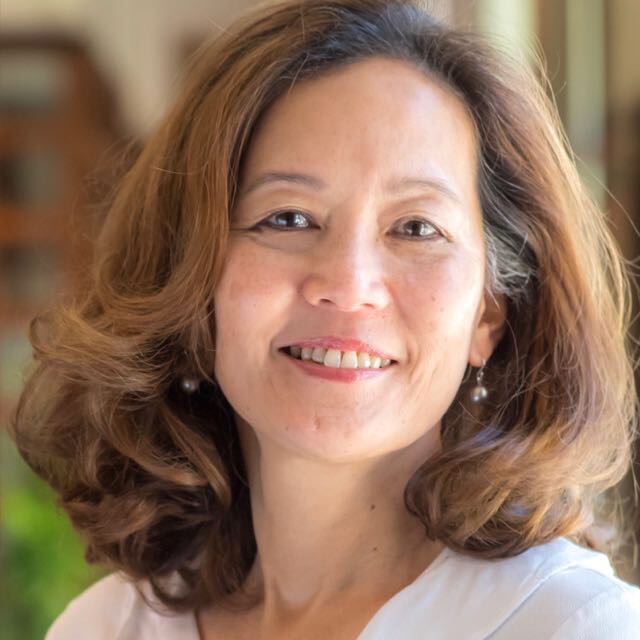 Ms Clare Wee
INSOL International
Clare Wee is INSOL International's Regional Head for Asia, and is based in Singapore. Prior to joining INSOL in 2019, Clare was the former Head of the Office of Anticorruption and Integrity (OAI) at the Asian Development (ADB) (2007–2018). Under her leadership, OAI advocated and provided technical assistance for the advancement of stronger governance, anticorruption, anti-money laundering, tax transparency and anti-tax avoidance laws and systems across Asia. Clare began her career at ADB in the Office of the General Counsel (1995–2007) rising through the ranks to Asst. General Counsel. During that time, she led ADB's development work on insolvency law. She represented ADB on UNCITRAL's Insolvency Working Group on the Legislative Guide on Insolvency Law and on the World Bank's Advisory Panel for Insolvency systems. She initiated and was responsible for producing ADB's studies of the insolvency laws in 11 Asian jurisdictions; and advocated for national and cross-border insolvency law reform across Asia. Prior to ADB, Clare was a Bankruptcy and Litigation Associate with Whitman Breed Abbott & Morgan in New York. Memorable cases include being a part of the team that, successfully restructured Rocky Mountain Helicopters Inc., obtained multimillion dollar awards for AMC Jeep burn victims in the LTV Steel restructuring, and pursuing director's liability suits in the collapse of SW Banking Corporation.
---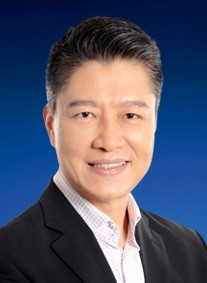 Mr Bob Yap
KPMG Singapore
Bob Yap oversees KPMG's Deal Advisory practice across the Asia Pacific region and is the Head of Restructuring in Singapore. He leads a team of 50 restructuring professionals spread across Singapore and Indonesia, making it one of the largest teams in the region. In a career spanning more than 28 years, Bob has held multiple leadership roles within KPMG and in professional bodies. Bob is a committed member of the restructuring community, and is globally known for his leadership on high profile restructuring work, including Lehman Brothers, MF Global, Swiber Group, OW Bunker Group and BSI Bank, amongst others.
---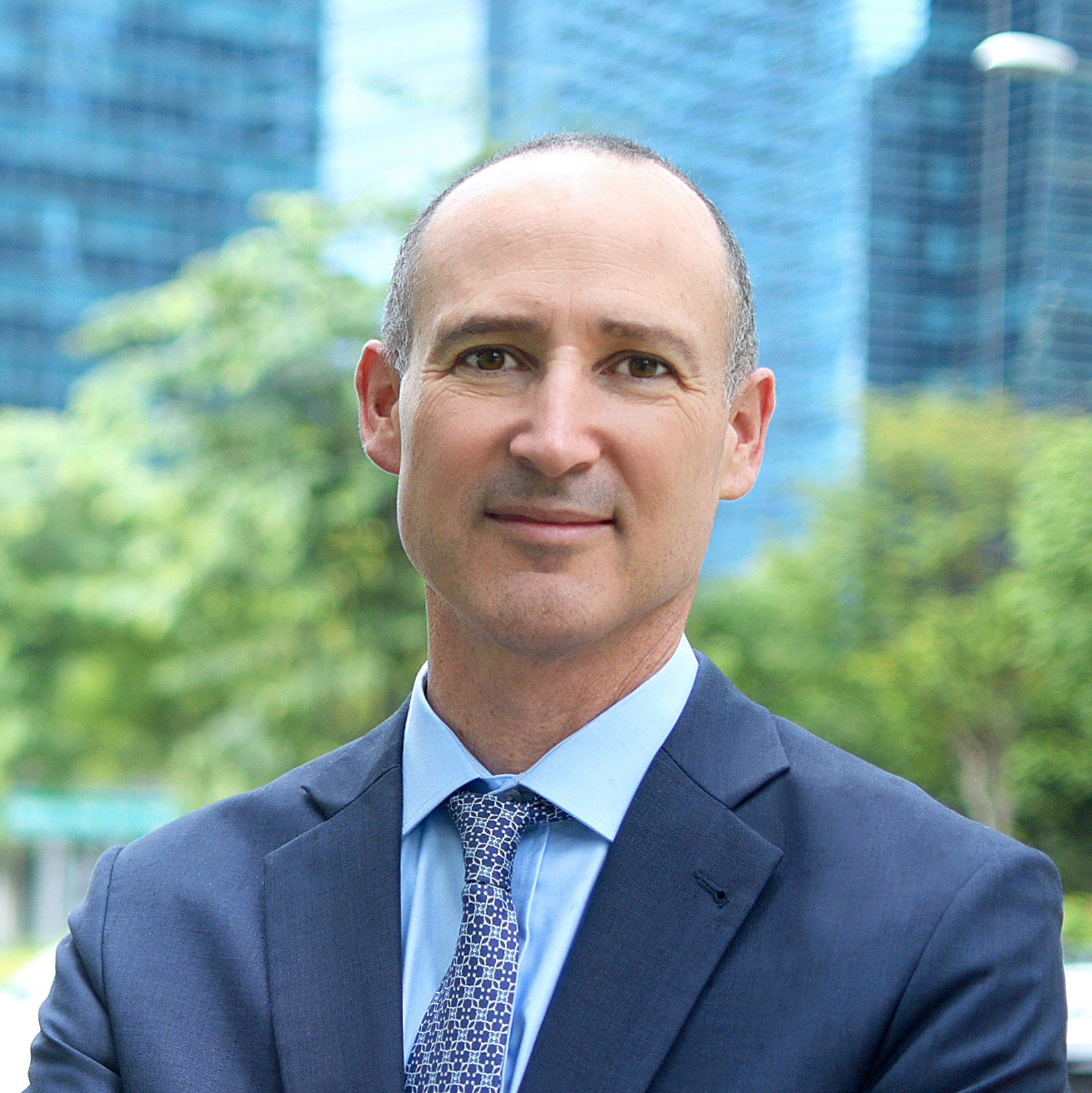 Mr David Harry Zemans
Milbank LLP
David H. Zemans is the Managing Partner of the Singapore office of Milbank LLP and a former member of the firm's Global Executive Committee. He is also the Managing Partner of Milbank's Asia Practice.
Based in Singapore since 1997, David has advised clients on many of the largest and most complex corporate, restructuring, banking and project finance and capital market transactions to have been successfully completed across the Asia-Pacific region, including in Australia, China, India, Indonesia, Malaysia, Vietnam, Singapore, Thailand and the Philippines.
Among David's other notable accolades, he is consistently ranked in the top tier by Chambers Asia Pacific for Mergers & Acquisitions, Banking & Finance and Restructuring/Insolvency, receiving the "Outstanding Contribution to the Legal Profession Award" at the 2016 Chambers Asia-Pacific Awards.
David is a member of the following Boards (a) the Inquiry Panel of the Law Society of Singapore (appointed by The Honourable the Chief Justice) (b) Corporate Society Responsibility Sub-Committee, Singapore Academy of Law (c) Advisory Committee of the Professional Conduct Council (formerly the Ethics Committee) (d) the Disciplinary Tribunal, Supreme Court of Singapore and (e) ASEAN Regional Board of Room to Read.