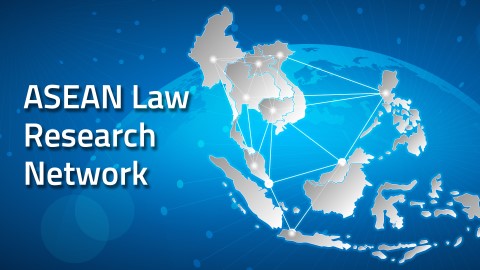 ​
The ASEAN Law Research Network brings together legal scholars and researchers from various ASEAN member states with a common goal: to make significant contributions to the growth and prosperity of our shared region, leveraging on the benefits of new technology, all the while balanced against the imperatives of greater social and environmental stewardship.
The Business Law sub-group focusses on themes such as corporate and commercial law; FinTech and digital economy; sustainable development in the ASEAN region; and insolvency and restructuring law.
The Trade and Investment Law sub-group looks at issues relating to, for instance, trade and investment agreements (bilateral, plurilateral and multilateral); finance arrangements and digital economy agreements; and regional and international organisations supporting trade and investment law.
Both sub-groups of the Network contribute to its activities by:
Fostering research connections among researchers specialising in the areas of business, trade and investment law in and related to ASEAN.
Enhancing global focus and understanding of business, trade and investment law developments in and related to ASEAN.
Enabling legal information sharing.
Facilitating constructive engagement with policymakers and stakeholders.
Participating in knowledge transfer to students and industry.
---