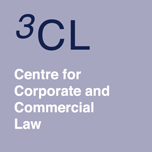 - By invitation only -
Roundtable on Current Topics in Corporate Insolvency Law
Building Debt Restructuring Hubs - Singapore, UK, US and EU Perspectives
Venue: University of Cambridge, Faculty of Law, 27 June 2019
Convenors: Aurelio Gurrea-Martínez (SMU) & Felix Steffek (Cambridge)
The Roundtable on Corporate Insolvency Law is an initiative jointly organized by the Singapore Management University´s Centre for Cross-Border Commercial Law in Asia and the University of Cambridge´s Centre for Corporate and Commercial Law with the purpose of analysing current trends and future challenges in corporate insolvency law around the world. It seeks to serve as a global forum for the discussion of corporate insolvency law from a comparative, interdisciplinary, practical and policy-oriented perspective to gain new insights and contribute to improving the design and application of corporate insolvency law.
The first Roundtable on Corporate Insolvency Law took place in Singapore on 5 April 2019 and the second Roundtable will meet in Cambridge on 27 June 2019. This Roundtable will focus on 'Building Debt Restructuring Hubs'. Which institutional and regulatory conditions attract foreign and international debt restructurings? How does regulatory and professional competition work as regards attracting restructurings? Which options do lawmakers and practitioners have to increase the attractiveness of a jurisdiction that is (not) within a common regulatory market such as the EU? Which new reform initiatives are underway and how will they impact restructuring migration? A particular emphasis will be on insolvency law in Singapore, the United Kingdom, the US and the European Union.
The invitation-only event will bring together experts from several jurisdictions, including policy-makers, leading practitioners, and law and finance scholars from the United Kingdom, Continental Europe, Latin America, Asia, and the United States.
Confirmed speakers: Eilís Ferran (University of Cambridge), Julian Franks (London Business School), Aurelio Gurrea-Martínez (Singapore Management University), Aart Jonkers (University of Amsterdam), Sarah Paterson (London School of Economics), Felix Steffek (University of Cambridge), Richard Squire (Fordham University), Wai Yee Wan (Singapore Management University), Lars Westpfahl (Freshfields Bruckhaus Deringer), Andrea Zorzi (Università Ca' Foscari Venezia).
Further speakers might be added.

Programme
13:30
Arrival

14:00
Welcome - Eilís Ferran

14:05
Introduction - Aurelio Gurrea-Martínez, Felix Steffek

14:15
Building Restructuring Hubs through Law and Institutions - Wai Yee Wan, Sarah Paterson, Richard Squire, Andrea Zorzi

15:30
Coffee break

16:00
Regional Restructuring Hubs, the Practitioners' Perspective and the Economist's View - Aart Jonkers, Lars Westpfahl, Julian Franks
17:30
Conclusion - Aurelio Gurrea-Martínez, Felix Steffek

17:45
Drinks
EVENT SUMMARY
Please click HERE to view.